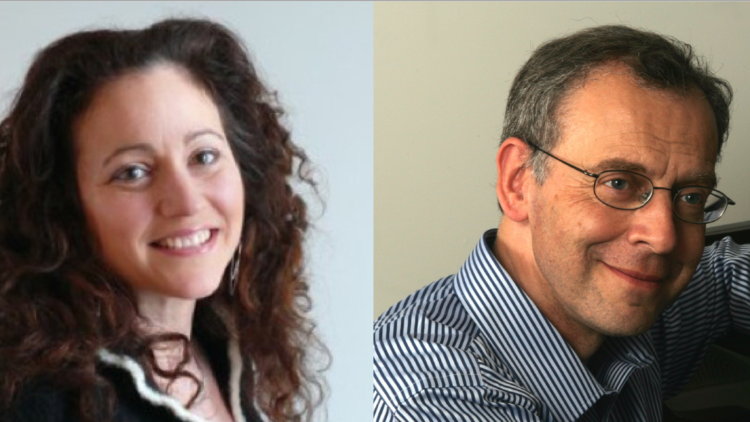 Four contrasting works demonstrate the brilliance of the two piano repertoire: Rachmaninov's sensuous, soaring Fantaisie op 5 ends in religious exaltation, while Debussy's En blanc et noir is a bleak internalising of first world war conflict, described as 'a dance of death' by one critic - a compelling montage of ironic and dazzling elements as well as echoes of his friend Stravinsky's early style. Robin Holloway's poised and delightful homage to Chabrier's Suite de Valses is followed by Saint-Saens' much loved ' Carnival of the Animals' in a beautiful integration of the original two pianos with the orchestral parts.
more about David Christophersen
Oslo-born David Christophersen, is Artistic Director of the Cambridge Concert Series at West Road Concert Hall has performed throughout the UK including at the Woburn Abbey Festival, Bristol St George's, Edinburgh's Reid Hall, Oxford's Hollywell Music Room, London's St John's Smith Square, broadcast for BBC Radio 3. Recent projects have included premieres of new solo and chamber works by Jeremy Thurlow, Maria Ptaszynska and Robin Holloway, performances with Marie-Noelle Kendall of Holloways monumental 'Gilded Goldbergs and a tour with Prokofiev's War Sonatas.
more about Marie-Noelle Kendall
Marie-Noelle Kendal distinguished career has included performances at the Festival Hall, Queen Elizabeth Hall, Fairfields Hall, St John's Smith Square and the Wigmore Hall, with the Philharmonia Orchestra, BBC Scottish SO, London Soloists Chamber Orchestra and Manchester Camerata, tours of Scandinavia, Estonia, Russia, the Netherlands Hungary and Australia and broadcasts for BBC, Classic FM and more widely in the Americas and Australia.