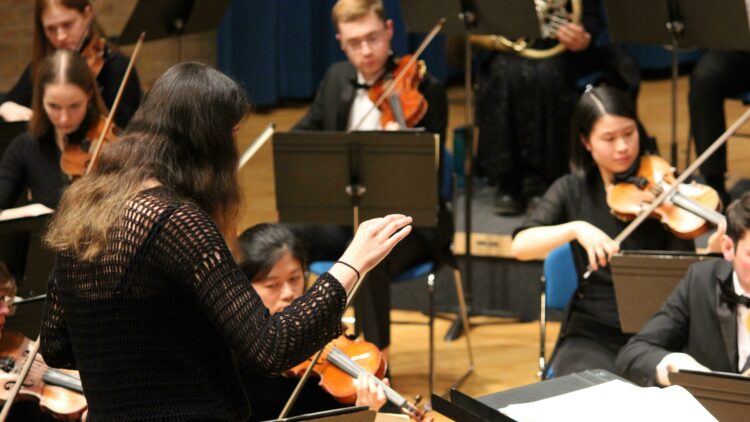 A programme of concert favourites and brand new music. CUSO's end-of-term concert sees Ed Gertler conduct the exciting world premiere of to move forward, unfastened from summer written by Michael Boyle, winner of the 2020 CMP Composing Competition alongside Bizet's immensely popular Carmen Suites no.1&2. Daphne Delfas conducts Tchaikovsky's charming and vivacious Symphony no.1: "Winter Daydreams" to finish an evening of contemporary, romantic and operatic music.
more about Cambridge University Symphony Orchestra
CUSO is Cambridge's premier student-run symphony orchestra. Founded in 1991 to give the best student conductors a high-quality ensemble of student musicians (entry is by audition only), the orchestra has gone from strength to strength and earned itself a strong reputation in the competitive Cambridge environment.