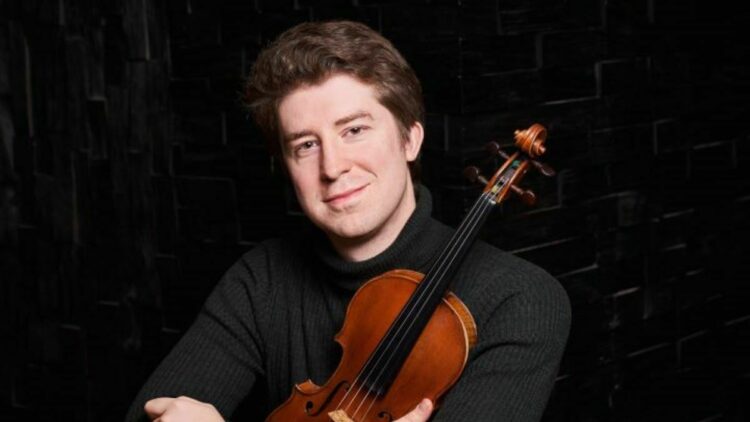 The East Anglia Chamber Orchestra is delighted to return to the West Road Concert Hall in Cambridge and the Apex in Bury St Edmunds with another attractive and demanding programme. Under the baton of Jacques Cohen, the concert will begin with Beethoven's noble, dramatic, and passionate Leonore Overture No.3.
Our soloist for the intriguing, beautiful, and thrilling Second Violin Concerto in G minor by Prokofiev is the wonderful Michael Foyle. Renowned for his richly detailed and impassioned performances, Micheal produces an absolutely gorgeous sound from the Gennaro Gagliano violin.
Written in 1935, while touring with the French violinist Robert Soetens and premiered in Madrid, the concerto has remained popular with virtuoso violinists and audiences alike.
Dvorak composed his Fifth Symphony in the 1875 but it waited four years for its premiere and thirteen years before it was published and performed outside the composer's homeland – in Crystal Palace. Often compared to Beethoven's Sixth Symphony, audiences have loved and embraced this symphony, enjoying its energetic and pastoral nature.
Join us for a wonderful evening of exciting and inspiring music-making.
more about East Anglia Chamber Orchestra
EAChO has the reputation of being the finest chamber orchestra in the region. They enjoy inviting proferssional guest conductors and award winning soloists to play programmes that are a mix of the well know and lesser known. Their regular leader is Jamie Foreman.