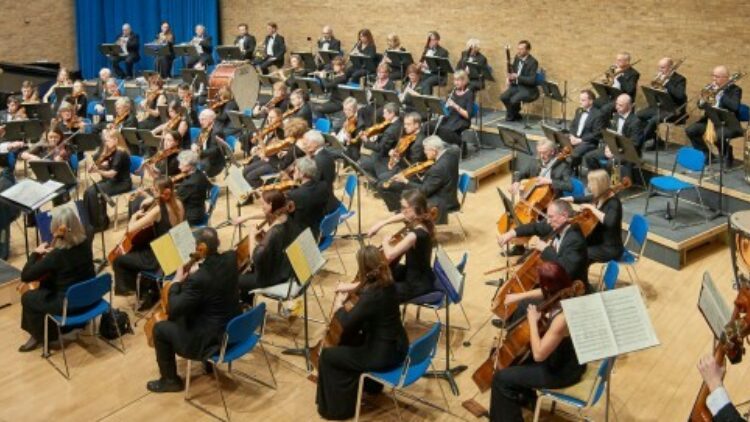 Ein Heldenleben (A Hero's Life) is Richard Strauss's musical autobiography. On the grand scale of his other well-known tone poems, it includes chapters describing his 'Adversaries' (music critics) and his 'Companion', a capricious solo violin portrait of his wife Pauline. The chapter entitled 'The Hero's Works of Peace' is an extraordinary musical tapestry containing quotations from Strauss's other masterworks. In the 'heroic' key of Eb major (as is Beethoven's Eroica symphony), this epic work features, in Strauss's words, 'very many horns'.
The concert begins with Gustav Holst's evocative ballet music from his comic opera 'The Perfect Fool', after which local percussionist and winner of the 2022 BBC Young Musician competition Jordan Ashman will play Brazilian composer Ney Rosauro's Marimba concerto no. 1.
more about City of Cambridge Symphony Orchestra
The City of Cambridge Symphony Orchestra started life in 1973 as the Harston String Orchestra. Later, as a result of a change in venue, it became the Barton String Orchestra. In 2000 Leon Lovett took over as conductor and shortly afterwards, the orchestra changed its name to the Cambridge String Players. Under his baton, the orchestra has appeared regularly in West Road Concert Hall and in other venues around Cambridge. In addition to playing works for strings, the orchestra increasingly invited wind players to join it to perform works from the symphonic repertoire. Recognising this change of emphasis, the musicians decided that the orchestra needed a new name and in September 2008, it became the City of Cambridge Symphony Orchestra. In February 2012 Robert Hodge became CCSO's new conductor.