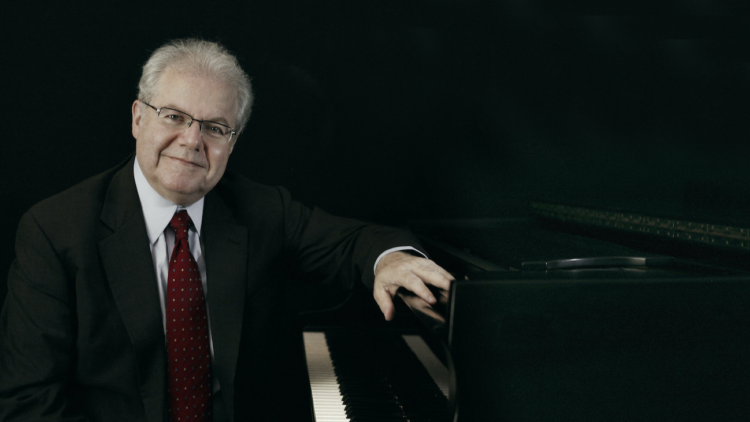 Born to Polish parents in what is today Lviv, Ukraine, Emanuel Ax is one of the most revered of all pianists performing internationally today. He moved to Winnipeg, Canada, with his family when he was a young boy and was early recognized as an artist of prodigious musical gifts. He made his New York debut in the Young Concert Artists Series, and in 1974 won the first Arthur Rubinstein International Piano Competition in Tel Aviv. The following year he won the Michaels Award for Young Concert Artists, followed four years later by the Avery Fisher Prize.
Recent performances have included concerts with the Colorado, Pacific, Cincinnati and Houston Symphony Orchestras, s as well as the Minnesota, Los Angeles, New York Philadelphia and Cleveland Orchestras. His 2022/23 season included a tour with violinist Itzhak Perlman 'and Friends' and a continuation of the 'Beethoven for Three' touring and recording project he has with partners violinist Leonidas Kavakos and cellist Yo-Yo Ma.
Emanuel Ax has been a Sony Classical exclusive recording artist since 1987 and following the success of the Brahms Trios he recorded with Leonidas Kavakos and Yo-Yo Ma, the trio launched an ambitious, multi-year project to record all the Beethoven Trios and Symphonies arranged for trio, of which the first two discs have recently been released. He has received Grammy® Awards for the second and third volumes of his cycle of Haydn's piano Sonatas. He has also made a series of Grammy-winning recordings with cellist Yo-Yo Ma of the Beethoven and Brahms sonatas for cello and piano.
Emanuel Ax is a Fellow of the American Academy of Arts and Sciences and holds honorary doctorates of music from Skidmore College, New England Conservatory of Music, Yale University, and Columbia University.
more about Camerata Musica
Camerata Musica Cambridge takes its name from the celebrated Florentine Camerata — or Camerata Fiorentina — founded in Florence in 1573 by a group of scholars and musicians to promote a revival in what was then defined as Classical music or 'musica antica' — the music and poetry of antiquity — with a view to bringing a new generation into contact with its riches.
Cambridge's Camerata Musica has a similar objective. It exists to bring new - and, in particular, student - audiences to classical music. It offers its audience the opportunity to hear some of the greatest masterpieces of the Western musical canon in performances by interpreters of international distinction. It is the only concert programme in the country that reserves more than half its seats for students and those under 25. These tickets are made available at generously subsidized prices.

More from Camerata Musica