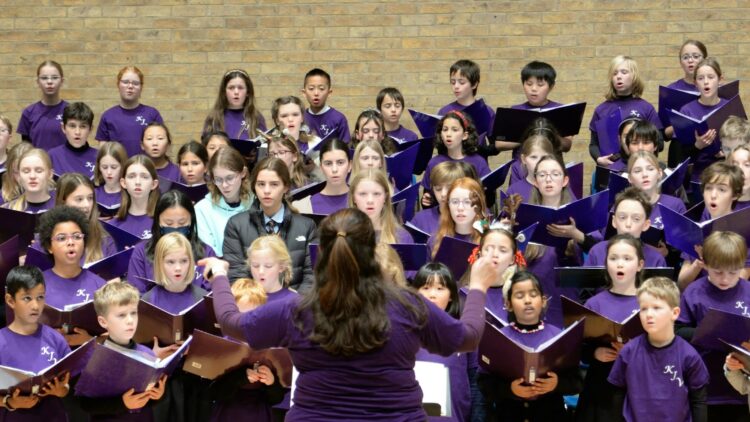 KJV Community Children's Choir invite you to its 15th Anniversary Christmas Concert. Our four choirs, The Roos (aged 7-8), Kangas (aged 9-12), Robins (aged 12-18) and Chameleons (boys with changing voices) will entertain you with songs about winter, and Christmas carols which you can join along with.
There is no interval.
Come along and encourage our young singers.
more about KJV Community Children's Choir
KJV is a local children's choir for boys and girls from across Cambridgeshire. We rehearse each Saturday morning. Participation is free for 7-12 year olds and a modest termly fee is charged for our older groups, except for anyone on free-school meals.
For more information about the choir see www.kjvchoir.org