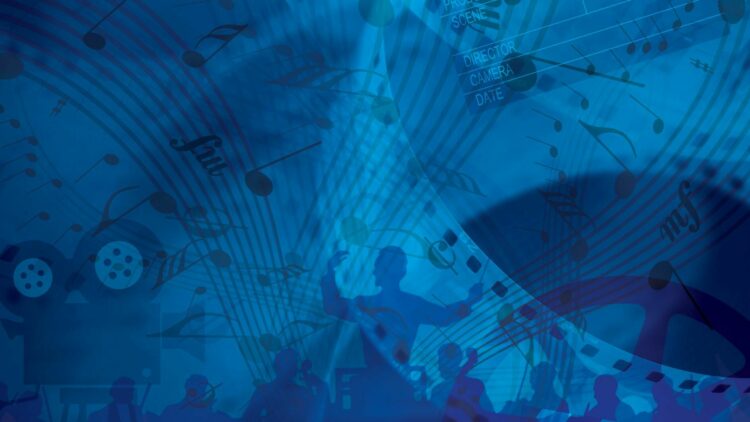 A whirlwind tour of Hollywood's greatest heroes, this concert includes famous pieces from iconic movies including The Godfather, Star Wars, James Bond, The Lord of the Rings, Jurassic Park and many more.
The Orchestra of Cambridge Philharmonic and conductor Tom Primrose will be joined by presenter [TBC] to welcome you into the world of film scores old and new.
Perhaps you'll come as a family to our 4pm performance (ideal for families with children aged ten to sixteen) or head to our late evening performance at 8pm after an early supper and stroll along the Cam?
This concert is conducted by Tom Primrose. Tom is a British conductor, accompanist and coach, particularly known for his work in the field of vocal music. He now works principally in opera, and his freelance work takes him all over the world, including the Palais Garnier and the Bastille with Opéra National de Paris, Opéra de Montecarlo, Det Kongelige Teater og Kapel in Copenhagen, Polish National Opera, Korea National Opera, and the Mariinsky in St Petersburg.
In the UK he has also worked for the Royal Opera House, English National Opera, the Grange Festival, Shadwell Opera, Opera Holland Park, and Opera South. He has assisted and chorusmastered for a host of conductors including Susanna Mälkki, Richard Egarr, David Parry, Finnigan Downie Dear, Francesco Cilluffo, Yan-Pascal Tortelier, Jean-Luc Tingaud, and most recently assisting Alexander Soddy preparing the music for Deborah Warner's acclaimed production of Peter Grimes at the Palais Garnier. He is on the music staff at Grange Festival Opera where he is currently chorusmaster.
Find out more about Tom here: https://cambridgephilharmonic....
more about Cambridge Philharmonic
Cambridge Philharmonic is one of the oldest and most distinguished music societies, being founded in 1887, drawing auditioned musicians and a large chorus from in and around the Cambridge area. Under the direction of Music Director, Harry Sever, Cambridge Philharmonic performs a wide range of repertoire as part of its annual concert series, including an opera, family concert, classical and contemporary works. Find out more at cambridgephilharmonic.com