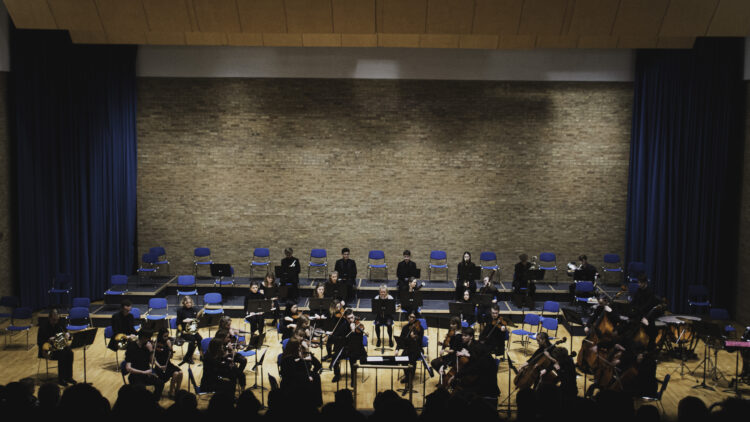 Join us for the highlight of MagSoc's termly calendar, our Michaelmas Concert at West Road Concert Hall.
The MagSoc Orchestra will open the concert with Sibelius' Finlandia Overture, followed by Reinecke's Flute Concerto in D Major, featuring talented second-year flautist, Millie Clark. Both will be conducted by Jack Robinson.
Charlotte Johnston will conduct an exciting second half, with the orchestra's performance of Judith Weir's "The Welcome Arrival of Rain", followed by extracts from Brahms' Fourth Symphony.
Each half will be 40-50 mins, and the concert is expected to finish around 9:30pm.
The St. Margaret's Music Society of Queens' College (MagSoc) is entirely run by Queens' College, seeking to facilitate high-quality music-making to all within college and the wider Cambridge community, in a friendly and inclusive environment. We would love for you to join us in experiencing the exciting culmination of our orchestra's hard work this term.
more about MagSoc Symphony Orchestra
The St Margaret's Society (MagSoc) is the home of music at Queens' College.