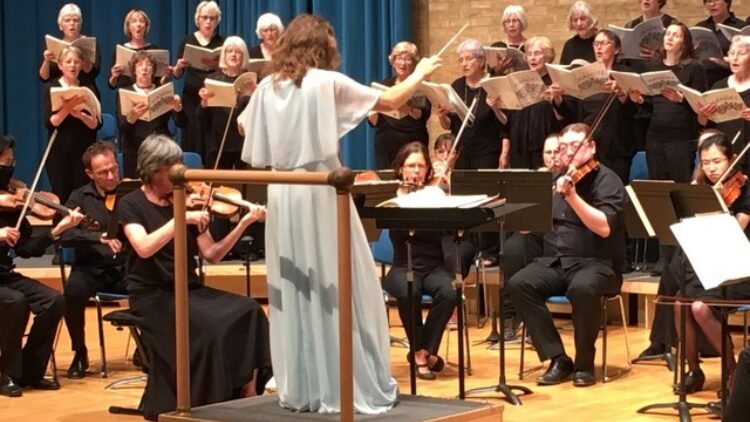 The 80 strong Choir2000 will be singing Mendelssohn's Elijah- a beautiful and dramatic piece. We will be joined by talented soloists Thomas Niesser (bass), Anna-Luise Wagner (soprano), Jessica Lawrence-Hares (alto) and Peter Weatherley (tenor) as well as our wonderful Choir2000 orchestra, all ably managed by our wonderful Musical Director Chloë Allison.
It will be a wonderful evening!
more about Choir 2000

We are a community choir, rehearsing on Wednesday evenings (7:30-9:45pm) at Histon Baptist Church.
The Choir promotes three concerts each year (December; March and June) which we perform at Histon Baptist Church. Since 2007, we've also taken one of our June performances to West Road Concert Hall in Cambridge, in order to provide our members with the opportunity to perform in a larger venue.