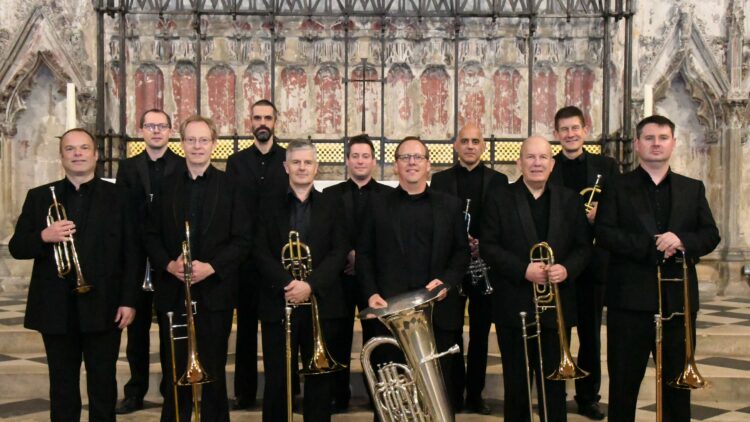 Join Prime Brass and friends for our own unique take on The Nutcracker.
For young and old alike. Ideal for families, this is the perfect start to the festive season in what is now a firm Cambridge tradition.
Wear your brightest Christmas jumper and don't forget your Santa Hat.
There will be familiar festive music helped by the combined choirs of Tongue Twisters from Cottenham and Harston & Newton Community Primary School.
We will be joined by Junior Prime Brass to create a super sized ensemble to bring the concert to a rousing finale.
Sixty minutes of musical Christmas fun.
more about Prime Brass
Cambridge-based brass ensemble Prime Brass was formed in 1989 by trumpeter Paul Garner as a quintet and since 2002 the ensemble has developed into a conductor-less dectet, the formation in which it currently gives most of its concerts. The ensemble also expands for a few concerts each year to perform repertoire for symphonic forces or larger, playing regularly in Ely Cathedral and King's College Chapel, often in programmes which include the organ.
In addition to recitals of its own and with organ, Prime Brass frequently performs with voices, and has worked with many of the leading choirs in Cambridge. The ensemble has been on tour to Paris with Cambridge University's CUMS Chorus, and has also accompanied the Cambridge Philharmonic Orchestra and Chorus on tours to Prague (Rudolfinum) and Amsterdam (Concertgebouw).
Prime Brass is well known for its performances at the lighter end of the musical spectrum, and the ensemble has achieved notable success in family concerts with titles such as 'Prime Brass at the Circus', 'Prime Brass in Space', and 'Around the World with Prime Brass'. The ensemble has recorded five CDs, the latest being 'Spirit of the Age'. Prime Brass also supports Junior Prime Brass, an ensemble of talented local teenage brass players.