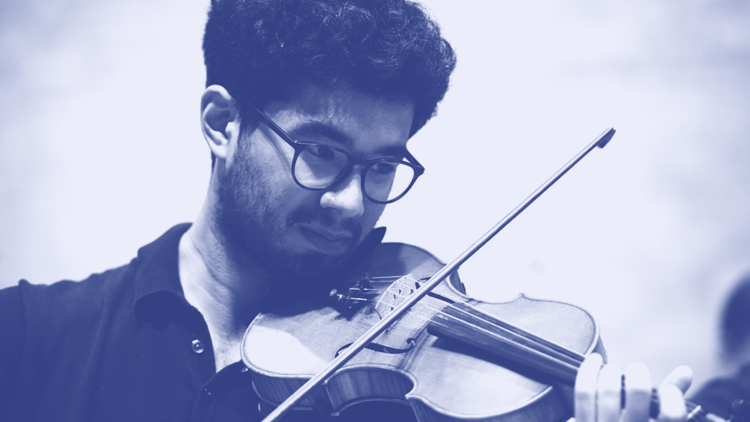 Enjoy a night of innovative music with the Cambridge University New Music Group. This concert features avant-garde compositions that push the boundaries of musical expression.
Italian composer, Fausto Romitelli's Professor Bad Trip: Lesson III draws inspiration from hallucinogenic experiences, creating a dynamic soundscape characterized by oscillating lines and a continuous vibratory-wave movement.

(un)j...ing, by Dr Marta Gentilucci, Assistant Professor in Composition at the University of Cambridge, takes you on a journey through contrasts and deviations, exploring timbral nuances and sound mixtures that evoke a sense of discontinuity. The path is sometimes diverted by the strings and their continuous sounds. However, their opposition is not enough: the piece breaks through a rarefied space.

20th century French composer, Gérard Grisey's piece, Partiels, is a masterpiece of spectral music. In addition to utilising electronic sonogram analysis, the piece orchestrally synthesizes harmonic partials. As a result, Partiels provides a unique listening experience that challenges traditional musical norms.

Under the direction of conductor Darren Bloom, the Cambridge University New Music Group brings these visionary compositions to life, promising an evening of musical innovation.

more about Cambridge University New Music Group
The New Music Group is currently directed by Richard Causton and designed to offer some of the best student instrumentalists the opportunity of working on performances of the 'classics' of the twentieth and twenty-first centuries. At the same time, the ensemble is intended to give student composers the chance to have their works performed by musicians experienced in playing new music.