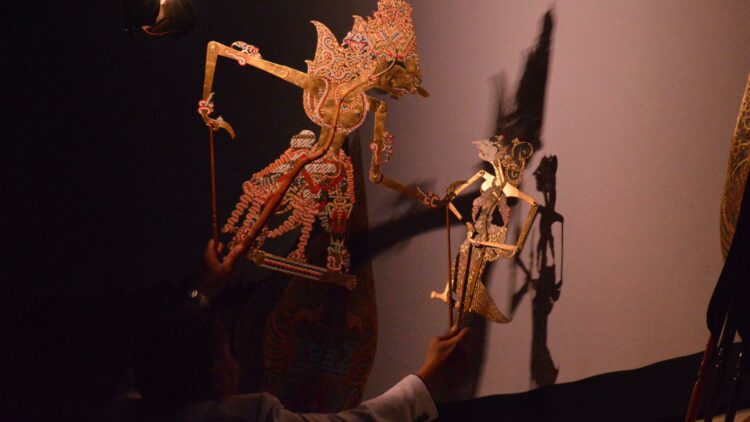 A rare opportunity to experience the shadow puppet theatre of Java, where stories from the Mahabharata and Ramayana are re-told to the resonant sounds of the gamelan, an ensemble of beautiful bronze gongs and metallophones. Javanese Wayang Kulit weaves together a mix of epic battles and tales of love with humourous interludes.
The Cambridge Gamelan Society is delighted to be joined by master musician and puppeteer Ki Bagus Baghaskoro Wisnu Murti in this entertaining introduction to one of Java's best loved traditional art forms.
more about Cambridge Gamelan Society
Cambridge Gamelan Society is an ensemble dedicated to performing
traditional and contemporary Javanese gamelan music. It meets regularly at the Faculty of Music and gives performances in and around Cambridge. The Music Director is Robert Campion, a member of Southbank Gamelan Players, Ensemble-in-Residence at Southbank Centre, London.