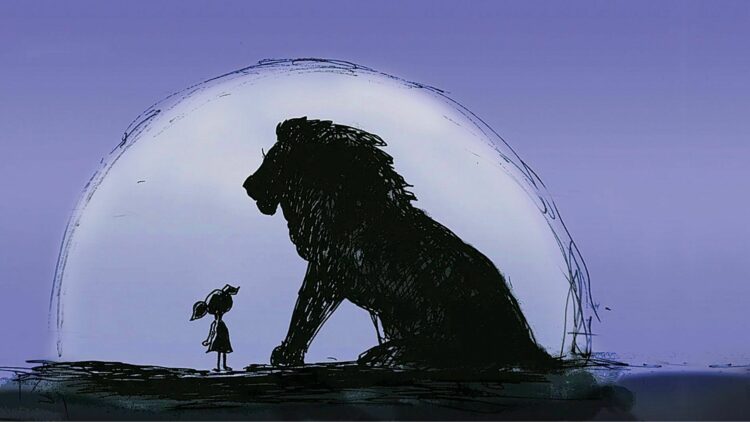 Follow us on a magical journey into an enchanted winter forest where the storybook comes to life before your eyes!
This is an exciting way to enjoy a classical music concert as a family with iconic pieces of orchestral music including The Lark Ascending by Vaughan Williams and Humperdinck's Overture to Hansel & Gretel. Cambridge Philharmonic Orchestra and conductor Harry Sever will be joined on stage by presenter Lucy Hollins, with live illustration from artist Angelina Dove projected onto a screen above the musicians.
Artist and Ilustrator Angelina Dove will accompany the concert, weaving illusrative tales throughout the perfomance. As a muscician and an artist, Angelina sees music as colors and paints our world lyrically.
Conducted by Cambridge Philharmonic's Music Director, Harry Sever. BBC Music Magazine 'Rising Star' conductor Harry Sever is fast developing a wide-ranging repertoire and a fluency in both operatic and orchestral style. A finalist in both the LSO's Donatella Flick and the Athens International Conducting Competitions, he is currently the Ring Cycle Conducting Fellow at Longborough Festival Opera. Recent engagements include Carmen (Opera North), Siegfried (Longborough), Fantasio (Garsington), La Traviata (Opera Holland Park), Cendrillon (Bampton Classical Opera), The Nutcracker (Peter Schaufuss Ballet), concerts with the orchestra of Welsh National Opera and recordings with the orchestra of Opera North.
Harry is joined by Principal Guest conductor Lucy Hollins. Lucy's experience ranges across the vocal and instrumental music-making with professional, amateur, youth and adult ensembles at the very highest levels. She is Acting Director of Music at the University of Warwick, as well as Associate Chorus Director of the London Symphony Chorus and Conductor of the London Symphony Orchestra's Junior Choir.
Lucy is a leading expert in the field of music education and engagement, specialising in vocal outreach. Also a passionate concert designer and presenter, Lucy creates exciting performances for young people with many organisations. Her career has seen her appear on TV and radio, premiering new works, adjudicating competitions, touring extensively throughout the UK and internationally, and working alongside some of the world's finest musicians and directors.
more about Cambridge Philharmonic
Cambridge Philharmonic is one of the oldest and most distinguished music societies, being founded in 1887, drawing auditioned musicians and a large chorus from in and around the Cambridge area. Under the direction of Music Director, Harry Sever, Cambridge Philharmonic performs a wide range of repertoire as part of its annual concert series, including an opera, family concert, classical and contemporary works. Find out more at cambridgephilharmonic.com