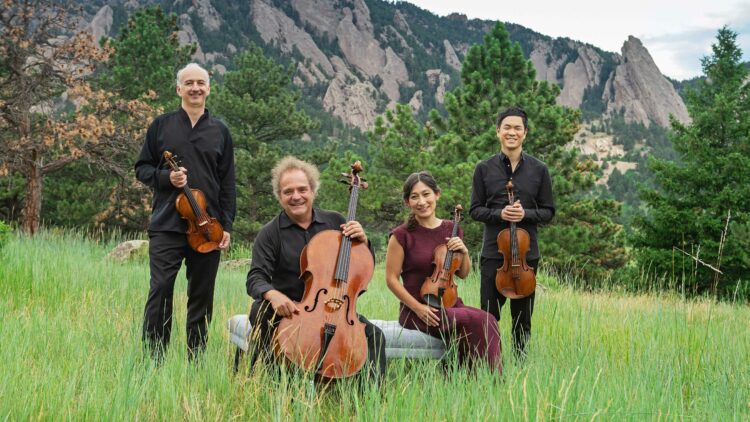 Image © Amanda Tipton
It's thought that Beethoven was inspired by 'the starry sky and the music of the spheres' whilst writing this edgy, suspenseful quartet, whilst Haydn matches soft and delicious anticipation with open-hearted high jinks. Stephen Hough's delicately witty new quartet takes us on an imaginary tour around 1920s Paris.
'Classical music doesn't get more life enhancing than this.' THE GUARDIAN
'You will not hear better string quartet playing anywhere in the world today' (BBC MUSIC MAGAZINE, of TQ's latest latest Haydn recording)
more about Cambridge Music Festival
In a city buzzing with live music, CMF explores the best the classical world has to offer and presents it to the people of Cambridge.
We book artists whose touring schedule usually misses out smaller cities, and we select intriguing repertoire that tells a story: from Mozart masses to14th-century middle eastern music; and from Shostakovich quartets to new commissions for percussion. We invite a wide range of international musicians and ensembles for intimate recitals, chamber concerts and larger events with dozens of performers on stage. We're the only classical promoter in the city to offer this variety and high standard on a regular basis.
CMF has undergone different models since its foundation in 1991, and is now run as a twice-annual series presenting classical music in bold, imaginative and inspiring ways.
For forthcoming events and to sign up to the email newsletter, go to
cambridgemusicfestival.co.uk
.